Going Gluten-Free
Starting your Gluten-Free living but having trouble on where to begin? This guide is dedicated to teaching you not only how to live gluten-free, but the hidden places gluten likes to hide that you may have not thought about before. 
You can also find great resources on Gluten.org. Gluten Intolerance Group, the non-profit dedicated to Gluten Free Living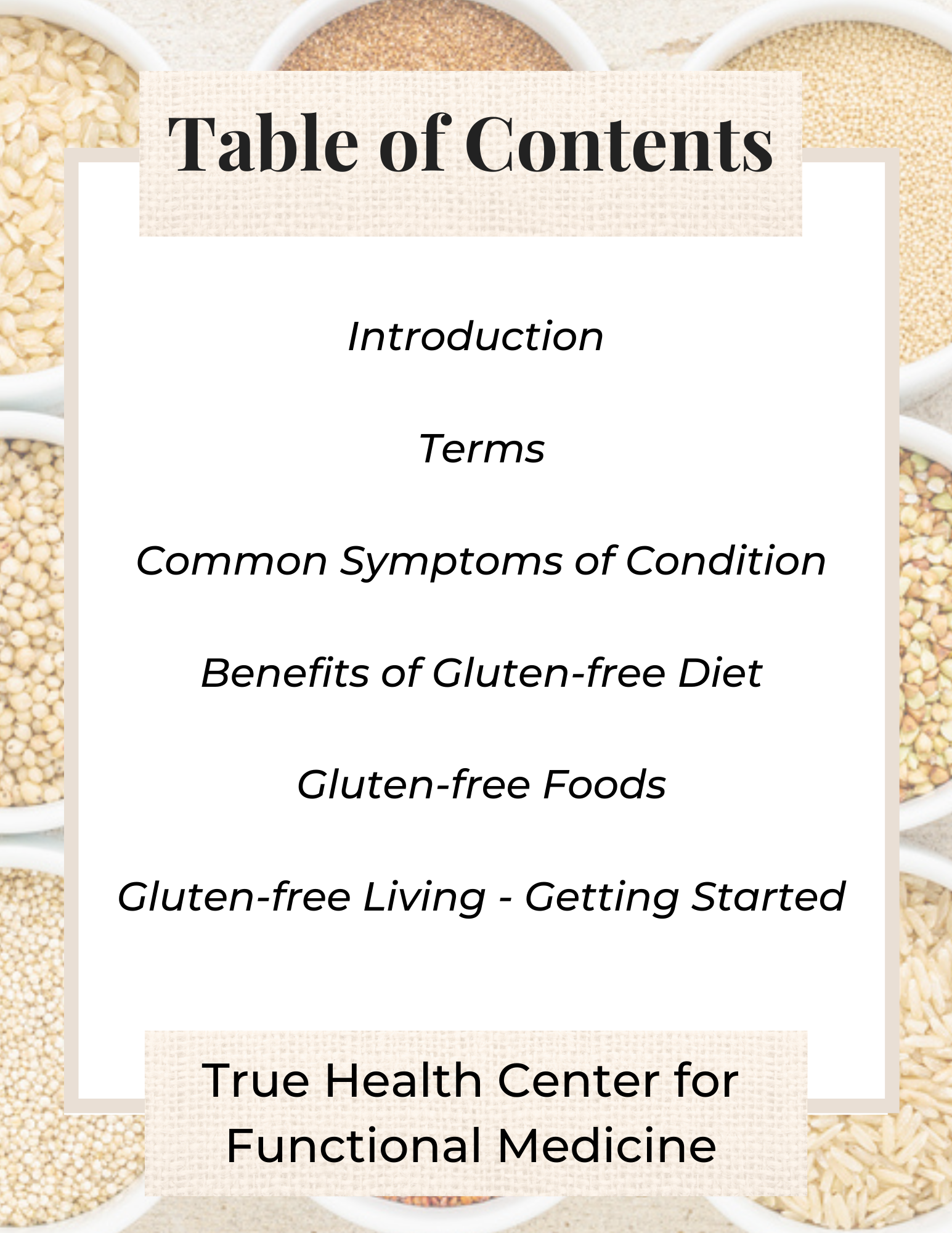 Sneak Peak on What's Inside
Get instant access to your complete guide to Gluten-Free Living.